4 Reasons to Choose Chiropractic for Low Back Pain Treatment
4 Reasons to Choose Chiropractic for Low Back Pain Treatment
Written By Eastlake Chiropractic and Massage Center on May 27, 2020
---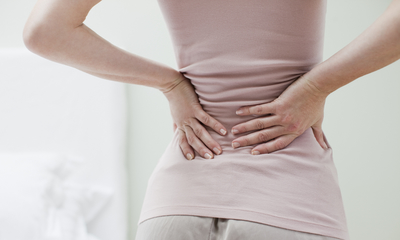 While low back pain may seem more annoying than anything else, it's also a symptom of a larger musculoskeletal problem.
The World Health Organization estimates up to 70% of people in developed countries will suffer from low back pain at some point in their lives. The truth is, however, low back pain isn't "normal."
Chiropractic care offers a non-invasive and drug-free low back pain treatment that targets the problem at its source.
Why Choose Chiropractic Care for Low Back Pain?
Roughly two-thirds of people say chiropractors have their best interests in mind. Why else should you trust a chiropractor to treat your low back pain?
Chiropractic is drug-free: Your chiropractic doctor will never prescribe dangerous opioids that take the lives of 130 Americans every day and do nothing to treat the real problem.
It's affordable: Most insurance plans cover routine or injury-related chiropractic care. Even out of pocket, chiropractic is often much more affordable than physician office visits.
It's non-invasive and safe: Your chiropractic doctor will always suggest the gentlest treatment method first. He or she will never recommend surgery unless you've exhausted every viable option.
Chiropractic is comprehensive: Unlike conventional doctors, chiropractic doctors treat the whole body rather than individual symptoms. Your chiropractor will always get to the root of your pain.
Comprehensive Low Back Pain Treatment in Seattle
Dr. Kamell and Dr. Calvin have over 50 years of combined experience improving the lives of patients in Seattle and beyond through gentle chiropractic care.
On your first visit, your doctor will ask questions about your symptoms, daily activities, and medical history. Next, he'll take x-rays to look for any underlying problems like herniated discs or damage. From there, you'll work together to develop a personalized treatment plan focused on long-term pain-free health.
Your treatment plan may include chiropractic adjustments, nonsurgical spinal decompression, and massage or bodywork therapy to correct imbalances and reduce tension.
Don't assume your low back pain will go away on its own. Act now by scheduling an appointment at Eastlake Chiropractic & Massage Center in Seattle by calling 206-324-8600.

Posted In: Chiropractic Back Pain Low Back Pain