Eastlake Chiropractic and Massage Center Providing Headache Treatment
Eastlake Chiropractic and Massage Center Providing Headache Treatment
Written By Eastlake Chiropractic and Massage Center on July 21, 2021
---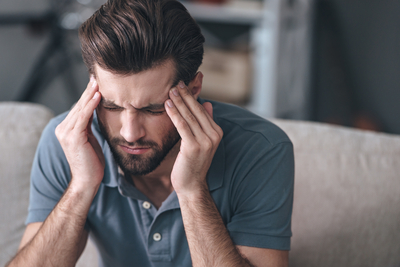 There's ample research showing chiropractic care can help reduce the number of headaches you develop, if not eliminate them when paired with beneficial lifestyle changes. Evidence gathered from studies like this one shows that chiropractic care helps curb migraine and headache intensity, and even cuts down on frequency.
Our doctors at Eastlake Chiropractic and Massage Center want to help you develop a lifestyle and provide expert care to help reduce headache frequency.
Chiropractic and Headaches
Regular chiropractic care is a great way to help you stop suffering from migraines and headaches. Chiropractic is proven to help tension that triggers migraines and headaches. Our doctors provide adjustments specifically for headache/migraine tension so you can enjoy more pain-free days.
A 2014 report in the Journal of Manipulative and Physiological Therapeutics gathered evidence showing that chiropractic can treat both chronic and acute neck pain that triggers both headaches and migraines. Many forms of headaches stem from tension originating in the neck that is felt via headache and/or migraine.
Researchers in this 2017 article gathered 17 months worth of data from over 100 patients who underwent chiropractic for migraines. Data showed that patients experienced significantly shorter migraines by the end of the study.
This meta-analysis of six studies followed just under 700 migraine patients who experienced fewer migraine days and reduced symptom intensity through regular chiropractic care.
Serving Seattle for 30 Years and Counting
We at Eastlake Chiropractic and Massage Center will delve into your health history and perform a full evaluation to get to the root cause of your headaches. We are focused on providing skilled chiropractic care that incorporates the most current research findings into your personalized program of care. Our goal is still to help you get better as quickly as possible while giving you the tools to keep yourself well.
Have questions or need to schedule an appointment? Give us a call at (206) 324-8600 or go online and fill out our contact form.

Posted In: Chiropractic Headache Treatment