Massage Therapy for Wellness
Massage Therapy for Wellness
Written By Eastlake Chiropractic and Massage Center on October 10, 2021
---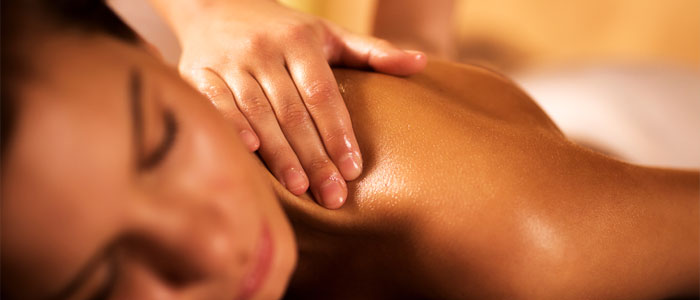 Do you feel like you're simply not as healthy as you'd like to be? Maybe you're struggling with chronic aches and pains that keep you from doing the things you love, or maybe you feel overwhelmed and fatigued all the time, even if you're not really sure why. If that sounds like you, then you're not alone.
Many people feel under the weather persistently, and some assume that they just have to live with it. The good news is that you don't. Massage therapy is a powerful tool for reclaiming your wellness and feeling your best, without the need for medications and invasive treatments. A massage at Eastlake Chiropractic and Massage Center could be the answer you've been looking for. Here is what you need to know.
What Is Massage Therapy?
Massage therapy is the practice of manipulating the soft tissue in the body using a range of manual rubbing and kneading techniques. There are many different kinds of massage therapy, ranging from Swedish massage to deep tissue massage and treatments designed for myofascial trigger point relief.
Massage therapists use different levels of pressure and different types of motions to tailor their treatments to the specific needs of the client. Just a few of the common conditions that can be treated with massage therapy include chronic pain, tension headaches, carpal tunnel syndrome, and sciatica.
What Are the Benefits of Massage Therapy?
Massage therapy is an incredibly potent treatment for a wide range of issues. The thing that sends many people to their first massage appointment is the idea of getting relief from chronic pain without medications. Massage therapy increases circulation, which in turns helps to speed nutrients to soft tissue that is strained or damaged, helping people get relief from pain quickly.
Massage also releases endorphins, which improves mood and reduces anxiety, and encourages your body to release toxins. For these reasons, massage therapy is not only beneficial after an acute problem but also a part of overall wellness. Many patients report lower stress levels, better sleep, lower blood pressure, and an overall sense of calmness with regular therapy.
Say Hello to a New You with Massage Therapy
Wellness is a phone call away with Eastlake Chiropractic and Massage Center. Our experienced staff of licensed massage therapists can design a treatment plan just for you, to help you reclaim your wellbeing.
Schedule an appointment for massage therapy in Seattle by visiting our website or calling (206) 324-8600.

Posted In: Massage Stress Reduction Wellness Pain Relief Massage Therapy Stress Relief