Surprising Ways Chiropractors Promote Overall Wellness
Surprising Ways Chiropractors Promote Overall Wellness
Written By Eastlake Chiropractic and Massage Center on April 18, 2022
---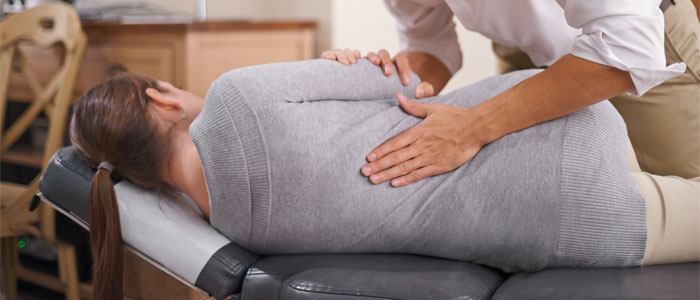 If you are like many other patients, you may find yourself at the end of your rope when dealing with neck, back or joint pain. However, chiropractic care is an extremely effective way to not just treat your ailments, but also improve your overall quality of life. Eastlake Chiropractic and Massage Center helps Seattle patients get back on their feet and live their lives to the fullest with quality chiropractic care.
How Chiropractic Care Promotes Overall Wellness
Treat your issues naturally:

Our chiropractic office in Seattle improves your condition without the need for invasive surgery or addictive painkillers. Rather, we rely on your body's natural healing abilities after receiving

targeted adjustments

and

massage therapy

. This gets rid of pain and improves your overall health without artificial treatments like painkillers.

Seek practical lifestyle advice:

Much of the pain we experience on a daily basis comes from our lifestyle and the habits we practice. Eastlake Chiropractic and Massage Center helps you take a look at your lifestyle and better understand what is causing your pain. That way, you can receive pain relief and keep pain at bay with practical lifestyle changes.

Improve your mood and quality of life:

Getting out of pain has several benefits you may not be conscious of, but that can still have a profound effect on your day. Chiropractic adjustments improve sleep, which can lower stress and moodiness throughout the day. Treating your pain allows you to have a clear mind so that you can make the most of your time again.

Get back to doing the things you love:

Many patients with back or neck pain find themselves unable to do activities with ease. Our Seattle chiropractors improve your range of motion so you can get back to doing activities you enjoy—pain free.
Quality Chiropractic Care in Seattle, WA
Our adjustments and massage therapies help patients like you get out of pain. Eastlake Chiropractic and Massage Center is dedicated to helping you improve your overall health and wellness. We start you off with a holistic treatment plan that is designed specially for you. The first step to improving your overall health is taking care of chronic pain.
Schedule an appointment today at (206) 324-8600 and see why we are Seattle's choice for chiropractic care.

Posted In: Chiropractic Chronic Pain