Are All Massages the Same? Understanding 4 Types of Massage Therapy
Are All Massages the Same? Understanding 4 Types of Massage Therapy
Written By Eastlake Chiropractic and Massage Center on August 4, 2020
---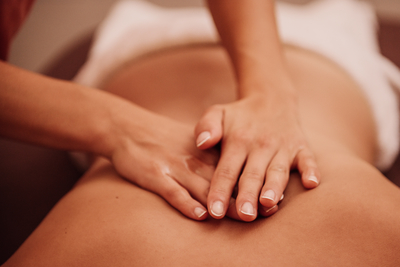 When you envision a massage, you likely think of a therapist rubbing or kneading various muscle groups.
Though this is the basic premise of a massage, not all types of massage therapy are created equal. Different conditions each require a different approach to healing your body.
Today, we'll take a look at various forms of massage therapy to find the options to fit your needs.
4 Types of Massage Therapy You Should Try
During a visit to Eastlake Chiropractic and Massage Center in Seattle, they will assess your situation to determine which types of massage therapy are needed. Here are some possible options.
1. Swedish Massage
If you're new to massage, are experiencing a lot of tension, or are sensitive to touch, a gentle Swedish massage is your best bet. It's a full-body massage aimed at helping you relax while releasing knots in your muscles.
2. Myofascial Release Massage
Myofascial release is a type of therapeutic massage often used to treat myofascial pain syndrome. Pain usually originates from specific points within your myofascial tissues called "trigger points."
Myofascial release focuses on reducing pain by easing the tension and tightness in the trigger points. It's not always easy to understand why a trigger point is responsible for the pain. Localizing pain to a specific trigger point is very difficult. For that reason, myofascial release is often used over a broad area of muscle and tissue rather than at single points.
3. Deep Tissue Massage
Deep tissue massage is a more intense type of massage than a Swedish massage. It's ideal if you have chronic pain or soreness or have sustained an injury. It can even relieve anxiety. The therapist uses long strokes and deep finger pressure to relieve muscle and connective tissue tension.
4. Sports Massage
Sports massage can promote healing in people with repetitive injuries, like athletes. It can also increase flexibility and athletic performance.
Get Relief from Muscle Pain and Tension with Regular Massage Therapy
Drs. Lincoln Kamell and Calvin Mulanax want to help you feel strong, relaxed, and healthy. To that end, they offer a variety of treatments at Eastlake Chiropractic and Massage Center, including various types of massage therapy.
After an examination, your Seattle chiropractors will create a custom treatment plan that will help prevent injuries, reduce pain, and increase mobility. With regular treatment – including appointments with your massage therapist – you'll be able to live the active, healthy life you're meant to experience.
Ready to reap all the benefits of regular massage therapy treatments? Contact us at 206-324-8600 to schedule an appointment.

Posted In: Massage Chiropractic