Auto Injury Treatment with Chiropractic in Seattle, WA
Auto Injury Treatment with Chiropractic in Seattle, WA
Written By Eastlake Chiropractic and Massage Center on January 10, 2022
---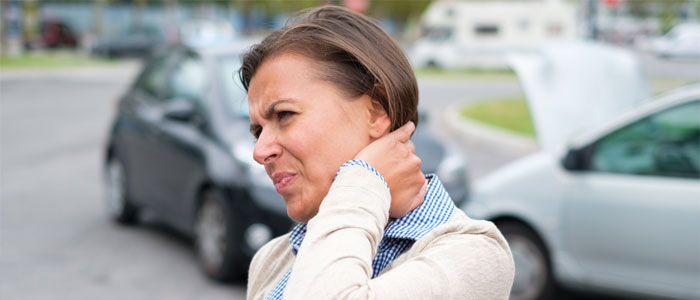 Auto accidents are one of the leading causes of injury in the United States, with millions of injuries occurring every year. The damage caused by a motor vehicle accident can range from mild to severe, but many conditions can actually worsen over time if left untreated. At Eastlake Chiropractic and Massage Center in Seattle, WA, our auto injury treatments are uniquely designed to treat the underlying cause of your symptoms and preserve your overall physical health.
Common Auto Injuries and Solutions
Many motor vehicle accidents can leave their victims with severe injuries that can seriously hamper their mobility. The most common auto injuries tend to be strains and sprains of the neck "whiplash", upper and lower back strain/sprains, shoulder trauma, hip and knee trauma, and herniated discs among others. When chiropractic care is not part of your rehabilitative program, these conditions tend to be treated with medications and invasive surgeries that typically focus on reducing your symptoms and not necessarily the underlying cause of your injury.
Without addressing the root source of your pain or discomfort, your injury can continue to plague you for months or even years. Most auto injuries can develop into chronic conditions, so it's essential to seek treatment right away.
Car Accident Treatment at Eastlake
At Eastlake Chiropractic and Massage Center, our chiropractic protocols have been helping Seattle patients with auto injuries heal faster and more completely for more than 30 years. Drs. Lincoln Kamell and Calvin Mulanax have been practicing chiropractic since the 1990s and each continue to expand their chiropractic/medical horizons by attending multiple seminars each year. With their decades of experience, they can help you recover more quickly with less pain and better mobility.
What to Expect
If you have suffered an auto injury, the first step is to schedule a consultation with one of our doctors. Your chiropractor will conduct a thorough evaluation of your neck, spine, or other affected areas in order to recommend the perfect treatment plan. Chiropractors are uniquely qualified to diagnose musculoskeletal disorders and injuries, making them the ideal choice when dealing with an auto injury. After your diagnosis, your doctor will collaborate with you to create a recovery regimen that is specifically tailored to suit your needs.
Schedule an Appointment Today
Protect the integrity of your overall health from an auto injury with our chiropractic treatments at Eastlake Chiropractic and Massage Center. To schedule an appointment, call (206) 324-8600, text (470) 236-2225, or send us a message here.

Posted In: Chiropractic Auto Injury Treatment Knee Pain Whiplash Treatment Herniated Discs